In the context of the IN SITU project, the University of Turku (UTU) in collaboration with the National Academy for Theatre and Film Arts (NATFIZ) organises an interactive cooperation seminar titled "How can artists and creatives be more entrepreneurial and innovative in non-urban areas?" for cultural and creative actors at the Rauma Maritime Museum and online on October 31 – November 2, 2023.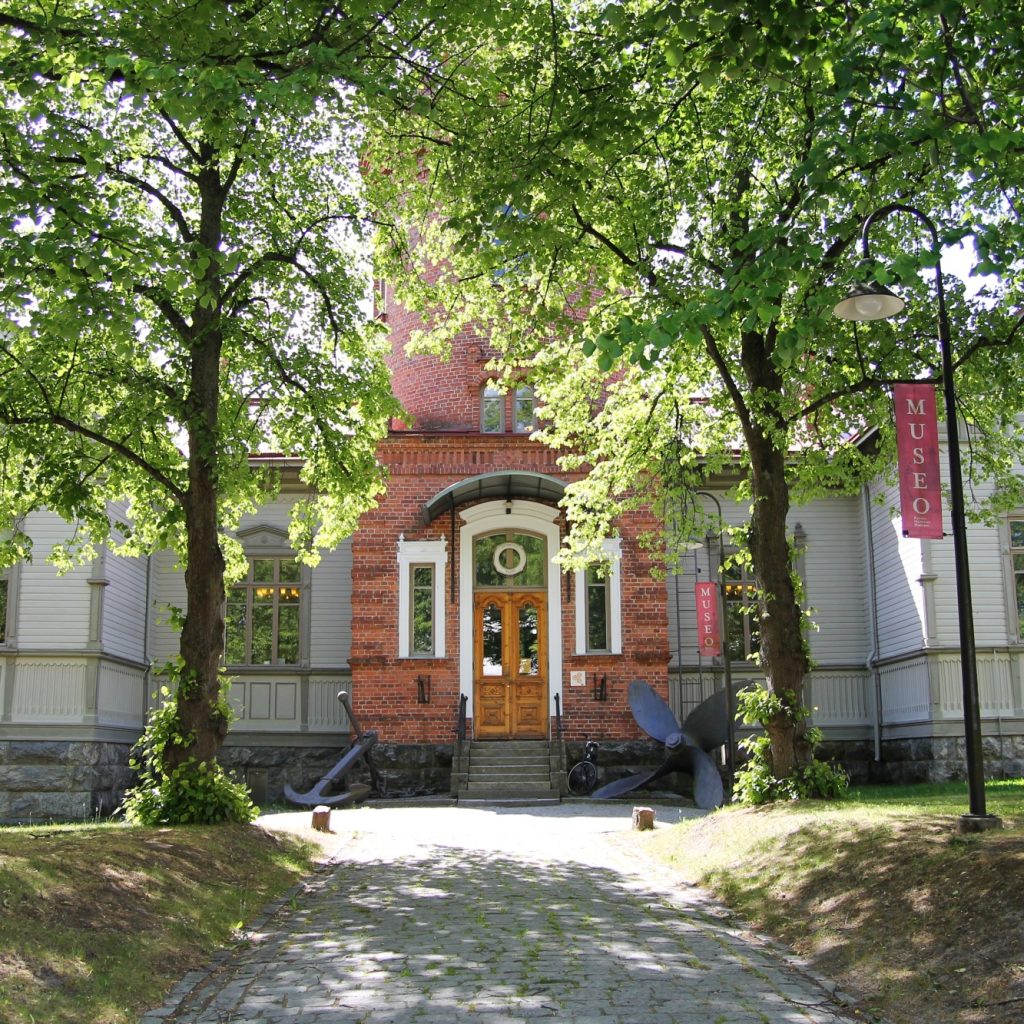 Photo: Rauma Maritime Museum, https://rmm.fi/en/
The event is designed to assist in the capacity-building of such actors and foster entrepreneurial social and business models and innovations in non-urban areas.
The seminar will focus on topics such as digital technologies in the cultural and creative industries' practices to boost innovation capacity, visual and written storytelling as a marketing and innovation tool, types of collaborative strategies and their implementation, networking and partnership building, and EU funding and alternative fundraising. The seminar consists of interactive exercises in smaller groups and it is framed by Heritage Futures Workshop since "Participants of the Heritage Futures Workshop will create and co-produce visions for the futures of culture and the creative industries. These will be considered in the long term, 50 years backwards and forwards into the future. In the end, they will reflect together on what should be done now to achieve the desired future," says Katriina Siivonen, University Lecturer, Adjunct Professor at IN SITU partners the University of Turku, who will act as facilitator. Together with her, the workshop will be facilitated by Pauliina Latvala-Harvilahti, Adjunct Professor at the IN SITU partner University of Turku.
The seminar will be led by Prof. Dr. Lidia Varbanova from the IN SITU partner NATFIZ. She has a wide international experience in over 60 countries as a consultant, educator, coach and researcher in the arts, culture and creative industries. Other presenters are: Associate prof. Elena Trencheva, Mila Velcheva and Lyubomira Kostova.
The seminar is free of charge for participants and will be held in English. For those arriving at the museum, coffee will be served in the morning and afternoon.
The full programme of the seminar can be found at:
https://www.utu.fi/sites/default/files/public%3A/media/file/IN_SITU_Rauma-2023-programme.pdf
Registrations are open until October 27, 2023 (For remote participants, a link to participate will be sent via email) at:
https://link.webropolsurveys.com/Participation/Public/41d53760-184b-4360-ae7f-4bfc048305c9?displayId=Fin2913502
The maximum number of participants will be 20 in Rauma and 20 remotely. The two-day event consists of six parts, all of which can be attended or selected to suit your own needs. Participants will receive a Certificate of Attendance. Similar seminars will later be organised in Ireland, Latvia, Iceland, the Portuguese Azores and Croatia.
Media representatives are welcome to attend. They can register at: pauliina.latvala-harvilahti@utu.fi
For more information on the event:
Prof. Lidia Varbanova, National Academy of Theatre and Film Arts (NATFIZ), Bulgaria, lidiavarbanova@gmail.com
Adj. Prof., University Lecturer Katriina Siivonen, Finland Futures Research Centre, University of Turku, katriina.siivonen@utu.fi, tel. 050 322 8015
Adj. Prof., Senior Researcher Fellow Pauliina Latvala-Harvilahti, Finland Futures Research Centre, University of Turku, pauliina.latvala-harvilahti@utu.fi, tel. 050 442 5064