IN SITU Labs: creative collaborative incubators
A core of the IN SITU project is the interlink between research and practice through place-based IN SITU Labs: creative collaborative incubators – hubs for new projects, training, and networking initiatives.
The six IN SITU Labs are located in non-urban areas in countries located on the "periphery" of Europe and encompassing countries in both the south and north of Europe:
Azores archipelago, mid-Atlantic Ocean, Portugal;
Western coastal periphery, Ireland;
West Region, Iceland;
Rauma and Eurajoki, West Coast and Baltic Sea archipelago, Finland;
Valmiera county, Latvia; and
Šibenik-Knin County, Croatia.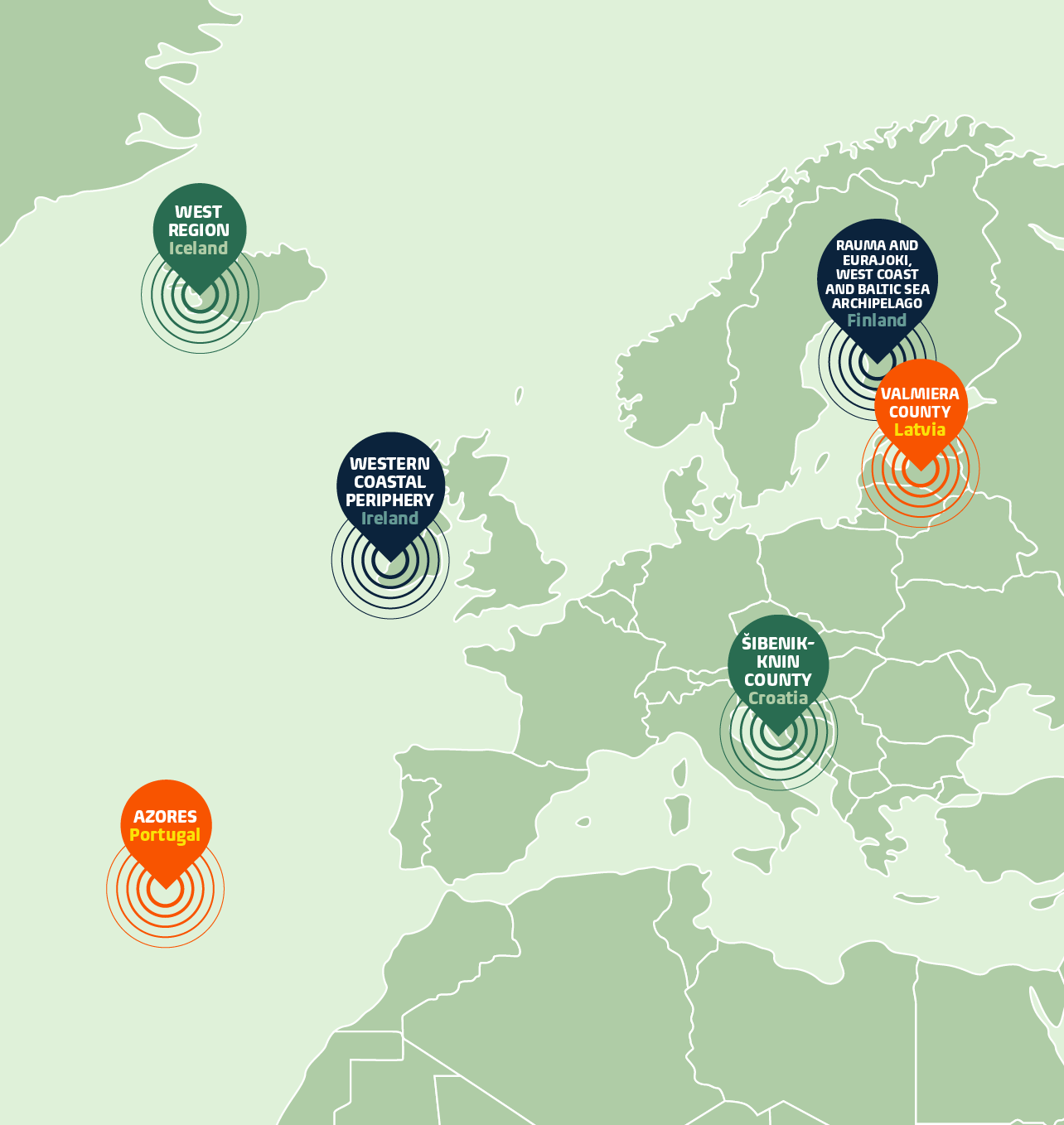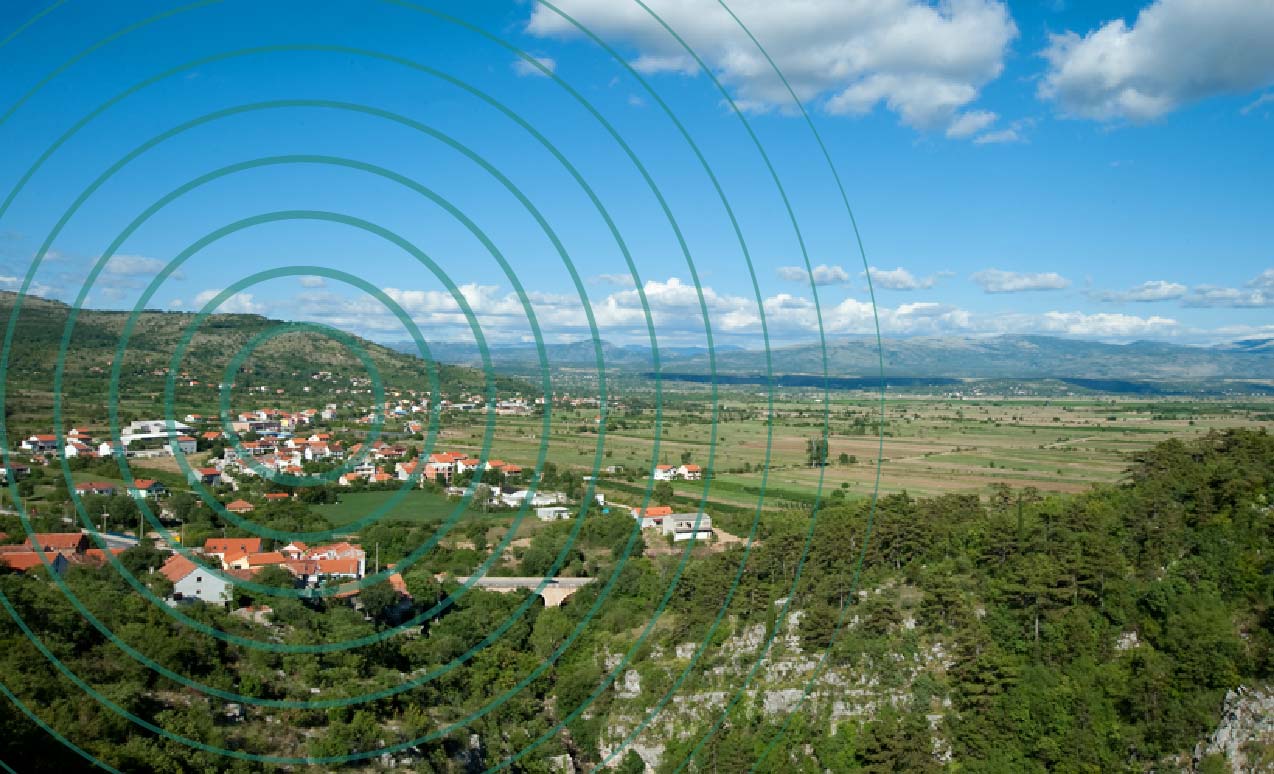 Participatory methodologies and place-based approaches inform the research to be conducted through the Labs. Project activities in the IN SITU Lab locations will include:
Place-based diagnostics
The selection and co-monitoring of case study projects
Capacity-building sessions and skills development training/coaching/mentoring
Local horizontal networks, discussions, analytical interpretations, dialogues
Western coastal periphery,
Ireland
Rauma and Eurajoki, West Coast and Baltic Sea archipelago,
Finland
Šibenik-Knin County,
Croatia
Azores, Portugal
The Azores, an ultra-peripheral region of Europe, is an autonomous region of Portugal located in the North Atlantic, 1500 km from the European mainland. The archipelago is of volcanic origin and comprises nine islands and several islets which belong to three geographic groups. Approximately 237.000 people are resident across the nine islands (2021 Census). It is one of the four Portuguese regions (NUTS 2 level) belonging to the category of less developed regions.
The Azorean identity is marked by multi-generational migratory movements that created a wide-spread Azorean diaspora, predominantly in North America. Tourism has gained economic prominence in the Azores, based on its exceptional geological wealth and biodiversity, architectural, archaeological, and cultural heritage. The Azores is the first archipelago certified as a Sustainable Tourist Destination by EarthCheck, the entity accredited by the Global Sustainable Tourism Council. Agriculture also continues to play a dominant role in the regional economy.
The development and growth of cultural and creative activities is strategic for the region, and for its largest city, Ponta Delgada, in particular. Cultural and creative activities are important as a source of income for the region's cultural and creative agents and for the development of the territories in which they live. Ponta Delgada, with an Azores-wide vision and framework of activities, is on the shortlist for the title of European Capital of Culture 2027 in Portugal.
Key issues identified for the cultural and creative industries (CCIs) in the Azores include: to professionalize business practices of cultural agents; to strengthen transversal and cross-sectoral work, and encourage discourse and debate among local actors and stakeholders; and to expand the mediation actions of the public authorities, among others.
Western coastal periphery,
Ireland
Rauma and Eurajoki, West Coast and Baltic Sea archipelago,
Finland
Šibenik-Knin County,
Croatia