IN SITU has delivered its latest research, a report presenting 12 creative, place-responsive case studies that become part of the IN SITU project. Identified by the IN SITU Labs through a multi-stage participatory process, the case studies are located in six non-urban regions in Azores (Portugal), Ireland, Iceland, Finland, Latvia, and Croatia – two case studies in each IN SITU Lab location. The report was led and developed by the European Network of Cultural Centres (ENCC) in conjunction with the IN SITU Lab partners.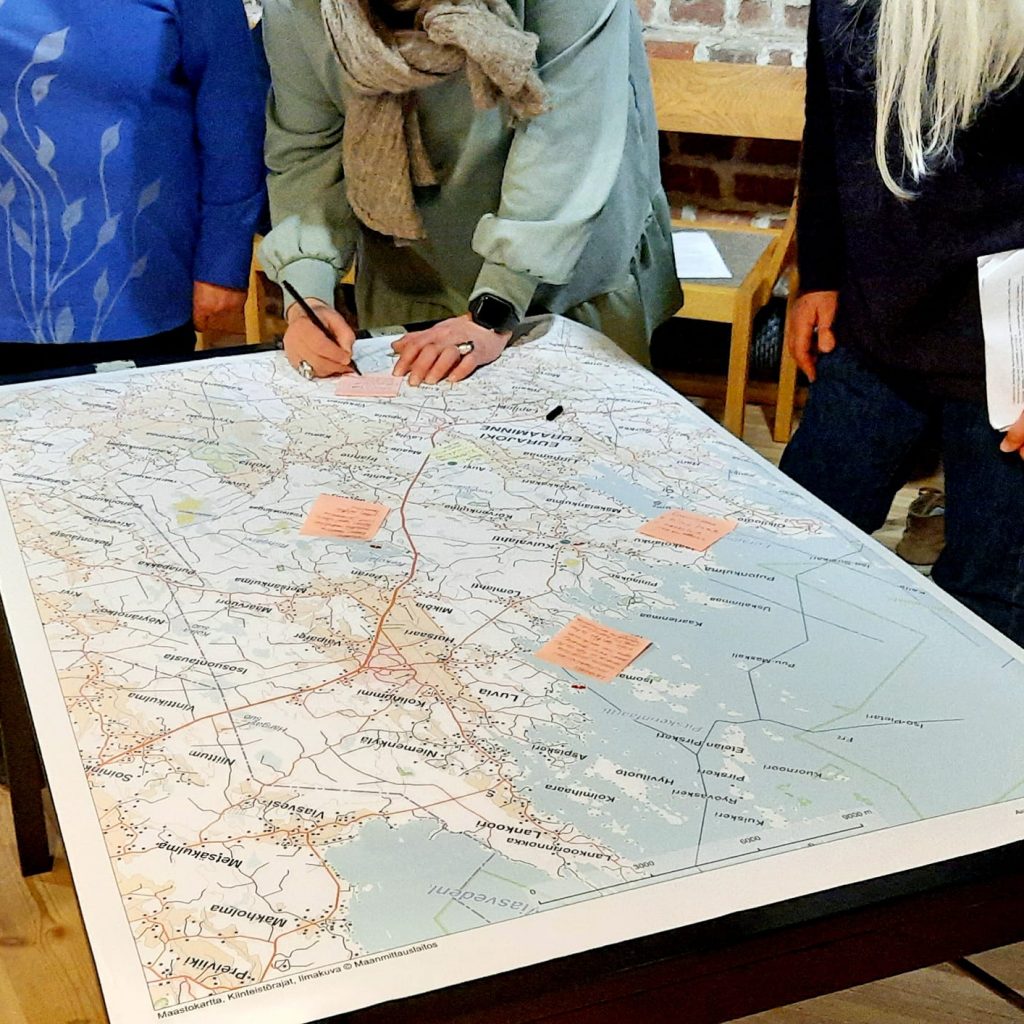 As the report details, three main activities involving a plurality of stakeholders contributed to the process of identifying these case studies. 'Community mobilisation' (February-April 2023) involved organising 'Speak Out' sessions in each Lab location, a series of public forums inviting citizens to present key development and resource issues of their local contexts. 'Ecosystem activation' (February-June 2023) involved organising multi-sectoral Horizontal Networks in each Lab location, which are ongoing hubs for collaborative learning and jointly discussing and exploring place-based development approaches. 'Mapping and evaluation' (May-June 2023) consisted of implementing a survey of local cultural and creative agents and organisations in order to make visible and map an array of place-based creative initiatives in the Lab areas, and to identify the two most relevant, impactful and innovative projects in each Lab location to become case studies in the IN SITU project. The report outlines these activities, how they complement one another, and the main findings of the process.

The 12 IN SITU case studies identified are:

1. Transmalhar, Azores archipelago, Portugal;
2. WORK IN PROGRESS, Azores archipelago, Portugal;
3. Art in Gort, Western coastal region, Ireland;
4. The Voice of Youth, Western coastal region, Ireland;
5. The Icelandic Santas come from the Valleys, Western region, Iceland;
6. CREATRIX RYMI – X, Western region, Iceland;
7. Mapsion International Projection Mapping Festival, Rauma and Eurajoki municipalities, Finland;
8. Footprint of a Giant, Rauma and Eurajoki municipalities, Finland;
9. Valmiera county manor network, Valmiera County, Latvia;
10. The garden as functional decorative resource in the formation of the LAUX community, Valmiera County, Latvia;
11. Repertoar, Šibenik-Knin County, Croatia; and
12. From the gig to the audience, Šibenik-Knin County, Croatia.

These case studies align with the macro-themes into which the place-based issues of the IN SITU Labs were classified and are very relevant to the selected place-based issues of each Lab. Further information about each case study is available on the IN SITU website, here: https://insituculture.eu/case-study-projects/.
As report notes, all the IN SITU Labs mobilised local residents and cultural and creative actors in this process, local residents contributed directly to identifying place-based issues in each location. Cultural and creative ecosystem actors were involved in the process of discussing and identifying case studies. In general, ecosystem actors helped put discussions into perspective and place them in the broader context of the local ecosystem in which they operate. Furthermore, their knowledge of the local context greatly benefited the process of evaluating and identifying the case studies.
Moving forward, these 12 case studies will be involved in a participatory monitoring process as well as a responsive training and mentoring programme to strengthen organisational capacity and help address challenges that emerge. Over the next two years (2024-2025), IN SITU aims to work with the organisers of the case studies to study creative place-based responses to key local issues in non-urban areas and the ways in which they can generate transformative effects at the local level.
The case studies will play a central role within the IN SITU project, as they strive to demonstrate the innovative and transformative role of cultural and creative organisations and professionals in responding to key local issues in each Lab location.
The IN SITU project has received funding from the European Union's Horizon Europe
research and innovation programme under grant agreement no. 101061747.
Link to the Case Studies report: https://insituculture.eu/resource/case-studies-deliverable-3-2-d3-2/

For further information:
Nancy Duxbury – IN SITU Project Coordinator
Centre for Social Studies (CES) at the University of Coimbra, Portugal
Email: in-situ@ces.uc.pt
Tel: +351 239 855 570
Web: https://insituculture.eu