The garden as functional decorative resource in the formation of the LAUX community project is developed by SIA LAUX cultural and creative organisation and addresses the need for more opportunities for co-creation and creative lifelong learning in local communities as well as the need for more artistic and design solutions in public space to make neighbourhoods attractive. The project covers the thematic strands of cross-sectoral collaboration and sustainability.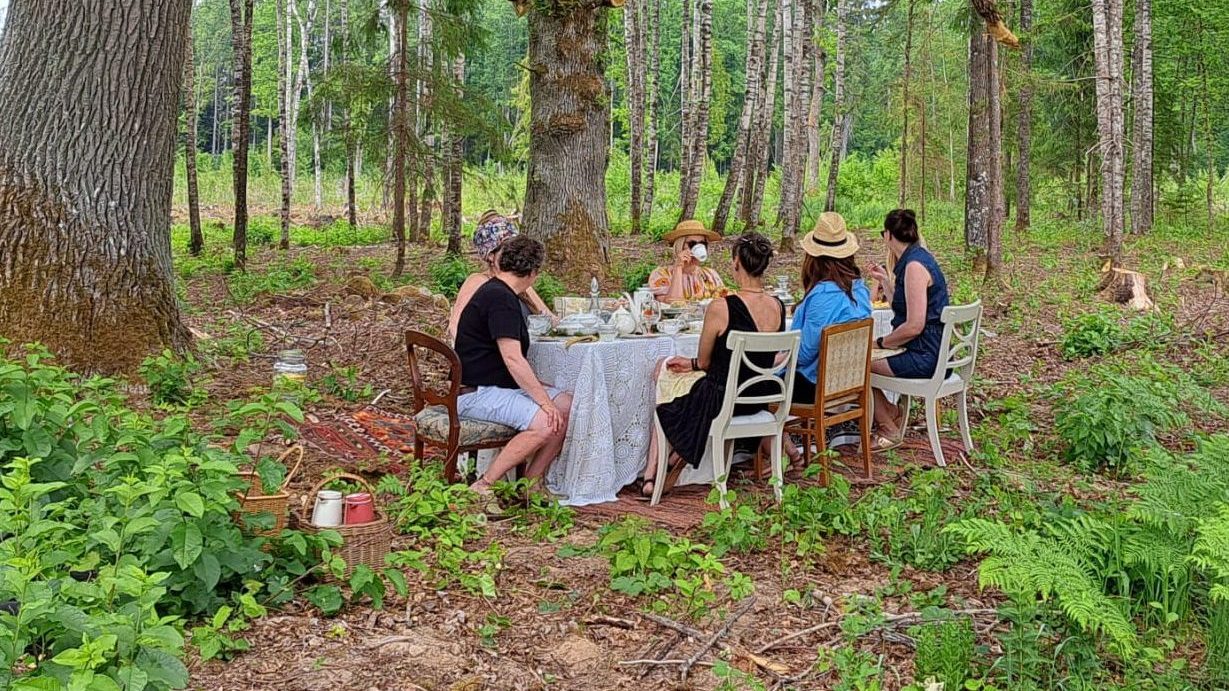 The main goal of the project is to aesthetically connect the commercial and recreational functions of the LAUX garden, ensuring a sufficient volume of production for raw materials, while at the same time becoming a pleasant destination for visitors. LAUX aims to become a place where creative intelligence, wherever it comes from, can meet and recharge outside the city. As the garden develops, it will become an environment that will provide not only resources for production and processing activities, but also for recreation. The format will be different – from an Easter egg hunt trail and a long table where guests can get to know each other and make connections, to seminars in the future plant house or walking trips for seniors. The goals of the project are directly related to the creation of an unusual garden environment where social and economic factors converge, giving space for creative discussions and impulses. Among the various activities, a seedling house will be built from used, glazed wooden window frames, which will also serve as a venue for events. Once completed, the building will also serve as one of LAUX's visual identity tools. From July 2024, on certain days, the garden will be open to visitors for an entrance fee.
As for its potential transformative effect, on the surface, the project will put another mark on the tourism map, but the most important thing is that it would be able to promote the territory and encourage as many people as possible to follow their dreams and dip their toes into business. The project also aims to contribute to creating more well-being in the Valmiera region.

The innovation potential of the project lies in its complexity. Learning plant knowledge and garden design, interweaving photography, storytelling, design and product development is a niche that LAUX has stepped into. Through the creation of a garden, they aim to create a virtual community, the existence of which aspires to contribute to increase self-confidence and local attachment of neighbouring communities. Along with the implementation of the project, the amount of harvest and processed products from the garden will increase, which will be realised by creating and increasing the flow of visitors with the garden as a destination – a recreational object to explore.